Breakout #1: THE Most Powerful Force in Human History 
Speaker: Sr. Regina Marie Gorman, O.C.D. ‒ Read speaker bio
That is exactly how Pope St. John Paul II described prayer! Let's learn from the Saints about this largely untapped power that has been given to each of us at our Baptism. We will begin with uncomplicated ways to explain prayer to people who are unfamiliar with it. We will explore how to lead others to prayer as well as learning about intercessory prayer and the charism of prayer ministry. Prayer is a powerful GIFT from God and praying with people is much easier than you think! 
Breakout #2: The "Little Way" of Holiness: Evangelization According to Sts. Therese of Lisieux and John Paul II
Speaker: Dr. Carly Henderson ‒ Read speaker bio
The remarkable evangelizing witness of St. John Paul II is an inspiration to many and changed countless lives. Even so, the title of the "greatest saint of modern times" is given to St. Therese of Lisieux, a young Carmelite nun who never left the walls of her convent. In this session, we will explore St. Therese's "little way" and why the popes of the twentieth century called her the greatest saint of modern times. We will see how John Paul II's spirituality was deeply Carmelite and show how his mission was a beautiful illustration of St. Therese's little way. From here, we will draw together what we have learned from these two great saints and explore how we can apply this to our own evangelizing missions.
Breakout #3: Identifying My Mission Territory
Speaker: Dan DeMatte ‒ Read speaker bio
ALL of us are called to MISSION! Life with Christ is a wonderful adventure, but you don't discover this adventure until you are launched into the missionary call of your life. In this breakout, Dan DeMatte with inspire you to live a life that changes lives and convict our hearts for mission. He will help empower you to discover areas in your own life where you can evangelize and share the gospel, and help you identify practical steps in your everyday life to live on mission.
Breakout #4: Tips for Difficult Conversations 
Speaker: Brett Powell ‒ Read speaker bio
Sometimes it is hard to share the gospel or have a spiritual conversation with people we are close to – family members, friends, and colleagues. Today's "cancel culture" has made it even more difficult to discuss sensitive or personal topics for fear of things escalating or getting shut down.
How do you avoid these perils and engage in fruitful conversation with others? How can you engage in these difficult conversations in a way that invites the other person to encounter Christ, even if there is initial resistance or disagreement?
In this breakout, you'll learn why engaging in these conversations is necessary, and how skills such as self-awareness, empathetic listening, leadership presence, and creating a safe space can help. Come discover the specific virtues you can work on so that you'll feel equipped to engage and evangelize others even during difficult conversations.
Breakout #5: A Culture of Invitation 
Speaker: Fredy Valderrama ‒ Read speaker bio
A practical focus on the art of invitation: how we often do it wrong as a church and individuals, how we can do it better, and why personal invitation is so powerful. Fredy will be joined by other CCO missionaries for this interactive breakout.
Breakout #6: The Art of Spiritual Multiplication
Speaker: Marcel LeJeune ‒ Read speaker bio
As parish leaders we have a desire to share Jesus with others, but we often feel like we are working alone. We say, "it's the same people leading all our activities", or "there aren't new volunteers or leaders to help". Approaching mission from the lens of Spiritual Multiplication can help us invite more people into the evangelizing mission of the Church. Modeled after Jesus' approach with his disciples, the art of spiritual multiplication teaches us how to invest our time in a few people who can do the same for others. Spiritual multiplication is the key to winning a new generation for Jesus. 
Speaker: Makani Marquis ‒ Read speaker bio
We are all called to have a child-like trust in God our Father and to abandon ourselves to Him, but just what does this mean in everyday life? What does that look like and how can it be done? In all the circumstances of our lives – big, small, meaningful, or trite – there are rich opportunities to draw intimately closer with our loving Father by abandoning ourselves to Him. 
In this breakout session, Makani will share practical stories and examples of what abandonment means and how we can engage this life-changing practice of child-like trust in all circumstances. 
Breakout #8: Practical Steps to Seeing with a Kerygmatic Lens 
Speaker: Sue Coutant ‒ Read speaker bio
Pope Francis says we must never tire of the kerygma. Often, we forget about its simple power. How can we see the world through a kerygmatic lens to show others that everything comes back to Jesus? What does living through this lens look like?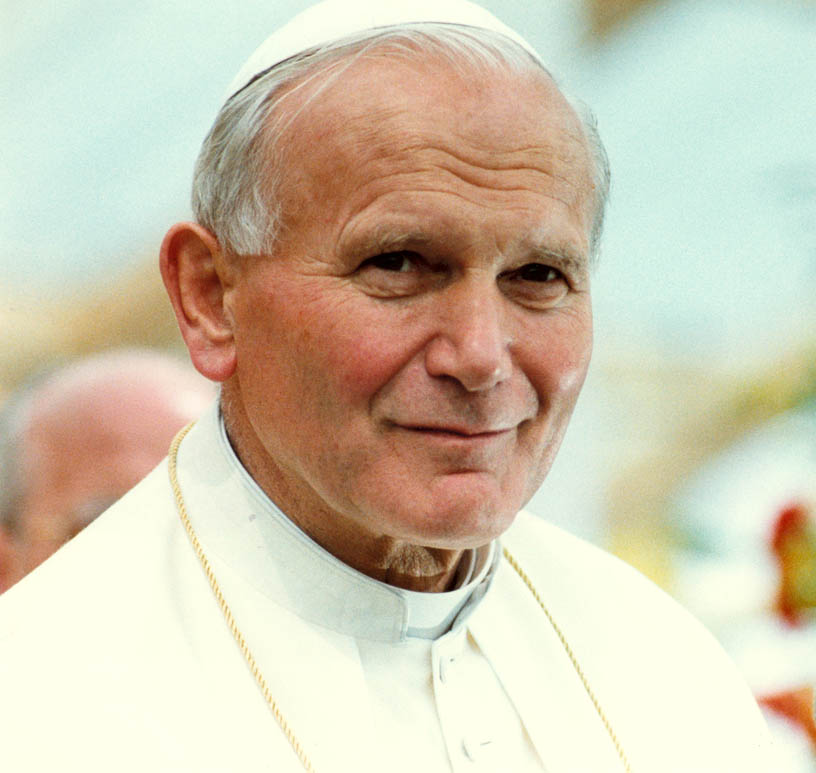 "The call to mission derives, of its nature, from the call to holiness. A missionary is really such only if he commits himself to the way of holiness: "Holiness must be called a fundamental presupposition and an irreplaceable condition for everyone in fulfilling the mission of salvation in the Church."
Pope John Paul II, Redemptoris Missio (1990)